ShareThePoint Online School
Learn Office 365!
ShareThePoint Ltd. is proud to bring to you the ShareThePoint Online School. Learn Office 365 online with real-world, practical, hands on, relevant courses. We offer Self-paced Monthly Subscription courses where you learn at your own pace in your own environment. You subscribe for as long as you need to learn the information. Many of these courses are also offered as Virtual Classes which are instructor-led, scheduled classes. See the calendar for current times here.
How can we help with your Office 365 journey?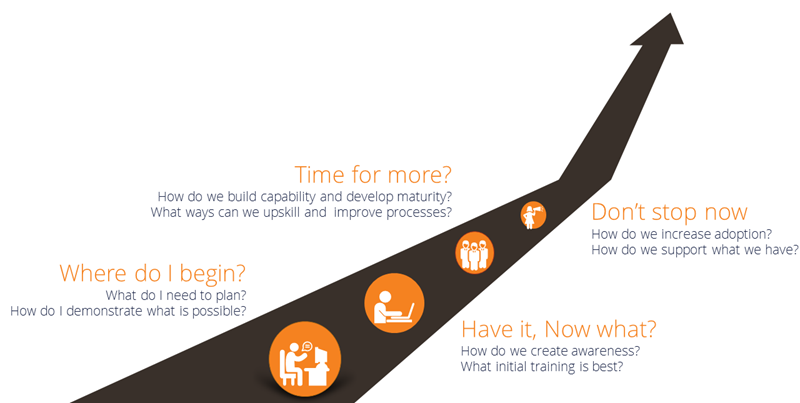 For courses recommended for whatever stage you are at, please take a look at the Journey Page here.
For courses related to our latest Fruit Salad Formula course - please take a look here.
Feel free to contact us directly training@sharethepoint.com to arrange for us to call you.
ShareThePoint Ltd. (est. 2007) comprises a dedicated team of people who are passionate about Office 365 and SharePoint. We enjoy training and helping people gain knowledge. Our expertise comes from not only understanding the capabilities of the products, but also in being able to align this with the business benefits. We like to keep things simple! After over 12 years of providing quality in-person classroom and private onsite training courses (which we still offer!), we now take these valuable materials and make them available to you anywhere, anytime!

ShareThePoint also organises the annual Digital Workplace Conferences in Australia and New Zealand - no place else to get such dedicated Office 365 learning in such a short time. The next event is in Sydney August 6-7 www.dwcau.com.au for more info.